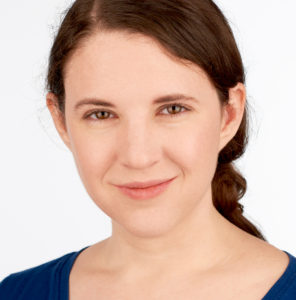 About Me
Hiring a consultant can be vulnerable. A lot of them rely on making you feel like you don't know anything and are doing everything wrong, just to justify their own hefty pricetags.
The fact is, you're probably not doing everything wrong. And even if you are, it's not because you're stupid.
Bringing on a freelancer should feel like you just got a new member of your team who doubles as a cheerleader. You should feel like you got nifty new tools for your toolbox, not like you just acquired another person to fight with. A collaborator, an experienced guide, not someone whose calls you want to dodge.
If you're looking for someone to come be mean to you, I am not the writer for you. If you're hoping for someone to tease out your human story and help you tell it better and get results, let's talk.
The requisite biographical details: I have a B.A. in English from the University of Michigan - Flint, and I've been a freelance writer for over 15 years. In that time I've written for nonprofits large and small, as well as healthcare, tech, and marketing companies. I've covered local news for community newspapers (remember those?) and written for national trade journals.
I focus on nonprofits and social good clients because I care more about causes than widgets. I love learning about the ways you're changing the world.
Send me an email to get started telling your story today.